Veterans bring a unique combination of skills, knowledge, and discipline to the civilian workforce. Most employers would leap at the chance to hire a veteran. Yet, veterans still face systemic obstacles when finding work after the military. Many of these difficulties can be narrowed down into three main challenge areas:
Lack of planning or poor timing
Insufficient networking, industry connections, and mentorship
The cultural shift from active-duty service to a civilian work setting
Thankfully, these are also areas that can be addressed and improved upon, setting veterans up for a successful and rewarding career post-active duty. At ECS, we understand the needs of veterans in the workforce. In fact, 21 percent of our employees are veterans, and with our robust training and education programs, ECS helps veterans develop successful careers in cyber, cloud, engineering, data science, and artificial intelligence.
Let's explore some best practices to help veterans
better prepare themselves for success after leaving the military.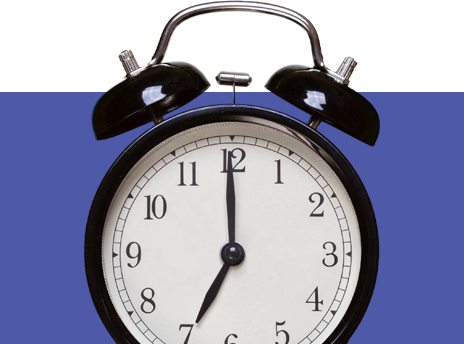 TIMING IS EVERYTHING
Separation dates have a way of sneaking up on service members, but service members can leverage the time and freedom of terminal and transitional leaves to lock down a position in the civilian workforce. Today's average job search takes anywhere from 3-6 months. In many cases, that closely mirrors the amount of terminal leave a service member has available, making this an ideal window to job hunt.
In fact, by law service members are permitted to begin working while on terminal leave, including with the Civil Service, with contractors, or with the private sector under certain active duty limitations. That means with careful planning and timing, it's possible to receive paychecks from multiple sources and begin getting comfortable in a new work setting during terminal leave.
NETWORKING SETS THE STAGE FOR SUCCESS
Having an established network of helpful professionals makes it far easier to break into the civilian workforce. Without useful civilian connections, even seasoned experts can be at a disadvantage when first entering a civilian-dominated industry, regardless of the skills or knowledge they bring to the table. It's imperative for service members to begin networking well before their separation date.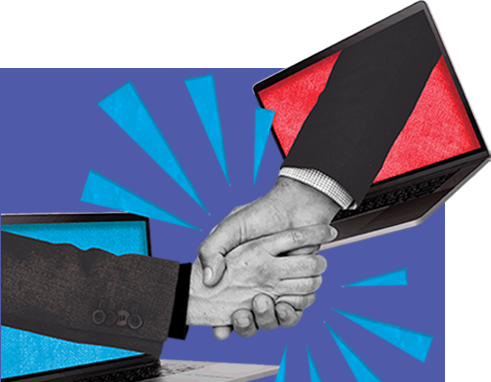 Building up their presence on career-oriented social networking sites, such as LinkedIn
Connecting with recently separated veterans who can provide valuable insights into the transition
Forming mentor-mentee relationships with industry professionals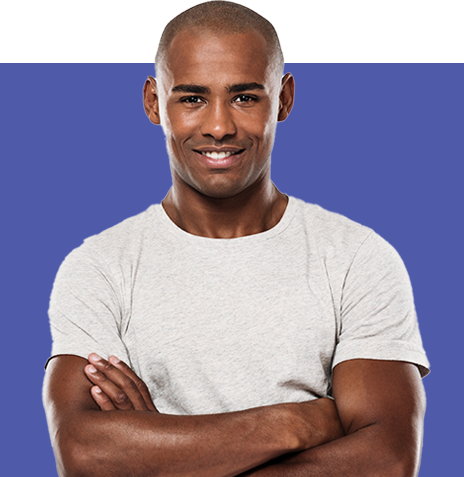 PREPARE FOR THE CULTURE SHIFT
The shift from a military work environment to a civilian one can be jarring for veterans, as everything from strict scheduling and rigid discipline to the day-to-day vernacular can change drastically. For example, the language veterans use to present their skills and knowledge on their resume doesn't always translate to the corporate world.
The military's heavy use of acronyms and opaque language may fly over a recruiter's head, costing that veteran a job opportunity. Even before their job hunt begins, veterans should take advantage of professional resume writing services, whether with the VA or a private company.
VETERAN SUCCESS AT ECS
Succeeding in the civilian workforce can feel like an uphill battle for many veterans, but it doesn't have to. By taking proactive steps to address the challenge areas we've listed here, veterans can secure a more successful and rewarding career post-active duty. By choosing ECS, they can continue the mission by helping protect some of the world's most sensitive and complex networks.
Interested in leveraging your military skills and experience to build a career with ECS? Check out our Veterans Job Center.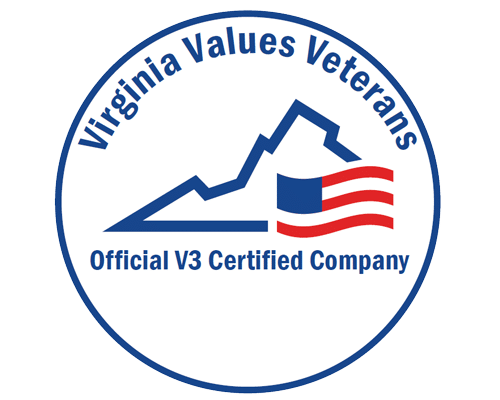 Veterans Job Center
Finding a path after the military can seem daunting, but we help veterans build successful and fulfilling careers in cyber, cloud, engineering, analytics, and more. Over 20 percent of ECS employees have served in the Armed Forces—join us.
LEARN MORE