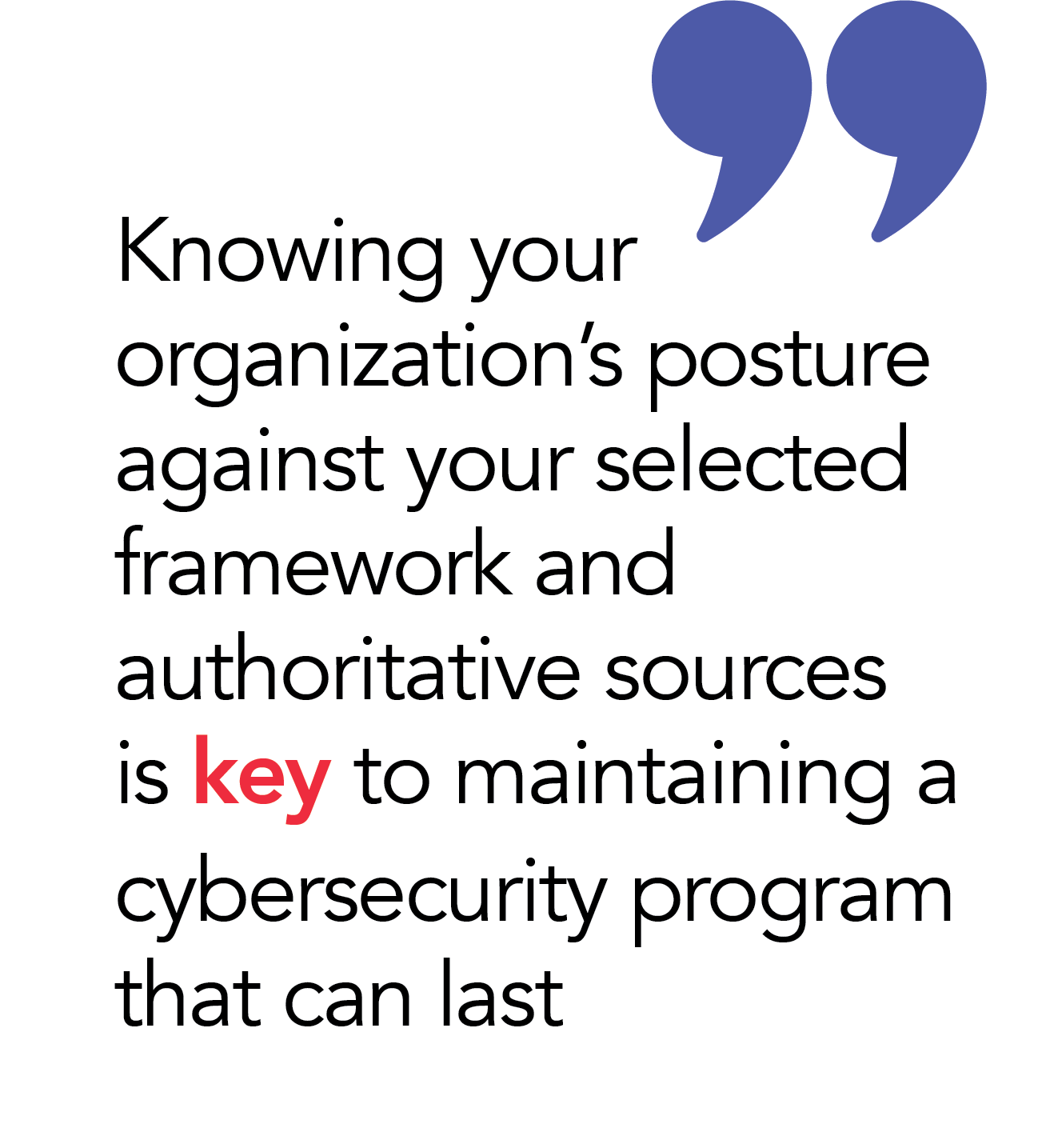 No matter the size of your organization, the future of your cybersecurity program hinges on how you address continuous improvement and emerging threats. If your cyber teams are not adhering to best practices or are not in tune with your organization's overarching strategy, you could be vulnerable to devastating cyber threats.
This is where cybersecurity strategies, frameworks, and required authoritative sources come into play. Knowing your organization's posture against your selected framework and authoritative sources is key to maintaining a cybersecurity program that can last. The more mature your cybersecurity practices and controls are, the better equipped your organization will be to identify and stop threats before they become breaches.
Learn how to understand your organization's cyber posture, grow your cyber maturity, and protect your cybersecurity future — and how ECS can help at a fraction of the time and resource cost.
Cybersecurity is a Business Problem to Solve
Information technology is only valuable insofar as it supports the mission, vision, and goals of your organization. Cybersecurity supports this value by protecting the confidentiality, integrity, and availability of your organization's assets. Thus, cybersecurity is ultimately a business problem to solve.
Understanding your industry and the type of information you must protect is the foundation upon which your risk appetite is determined and risk-based decisions are made. Additionally, understanding your organization's strategic objectives determines the level of controls needed to protect your assets.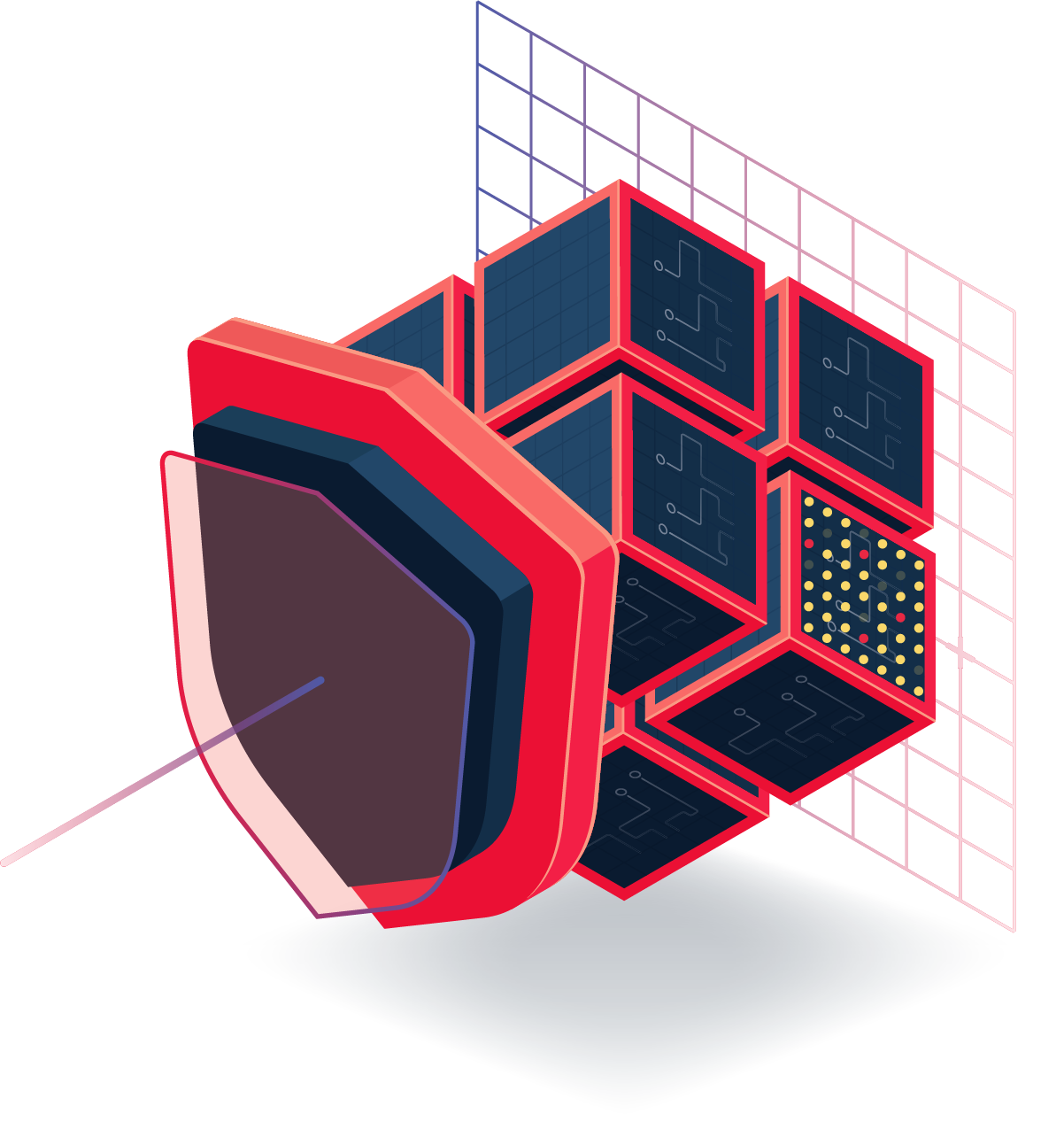 For your cybersecurity program to support your organization's strategic objectives and reequipments, leverage authoritative sources (e.g., regulations, laws, frameworks, contractual obligations) to set expectations and align your program with those objectives. Without clear policies, standards, and procedures, members of your IT and cybersecurity teams will lack the input they need to make informed decisions.
Cyber Maturity vs. Cyber Hygiene
It's worth taking the time to distinguish between cyber maturity and cyber hygiene. The latter refers to daily cyber-related functions that keep your network "clean." Ideally, good cyber hygiene is woven into the day-to-day workflow of your security personnel. Maturity, in contrast, deals with capabilities and strategic approaches: the long-term investments in people, processes and technology that position your cybersecurity program's future in the face of an ever-evolving threat landscape.
Familiarize yourself with various cybersecurity frameworks that can help guide you in building your cybersecurity program, such as the National Institute of Standards and Technology Cybersecurity Framework (NIST CSF), International Organization for Standardization (ISO 27001), and Control Objectives for Information and Related Technologies (COBIT). Couple these foundational frameworks with a selected maturity model, such as the Cybersecurity Maturity Model Certification (CMMC) program, Cybersecurity Capability Maturity Model (C2M2), or CERT Resilience Management Model (CERT-RMM). By utilizing cybersecurity frameworks and maturity models, you can assess your organization's maturity level.
Five Foundational Areas for Cyber Maturity: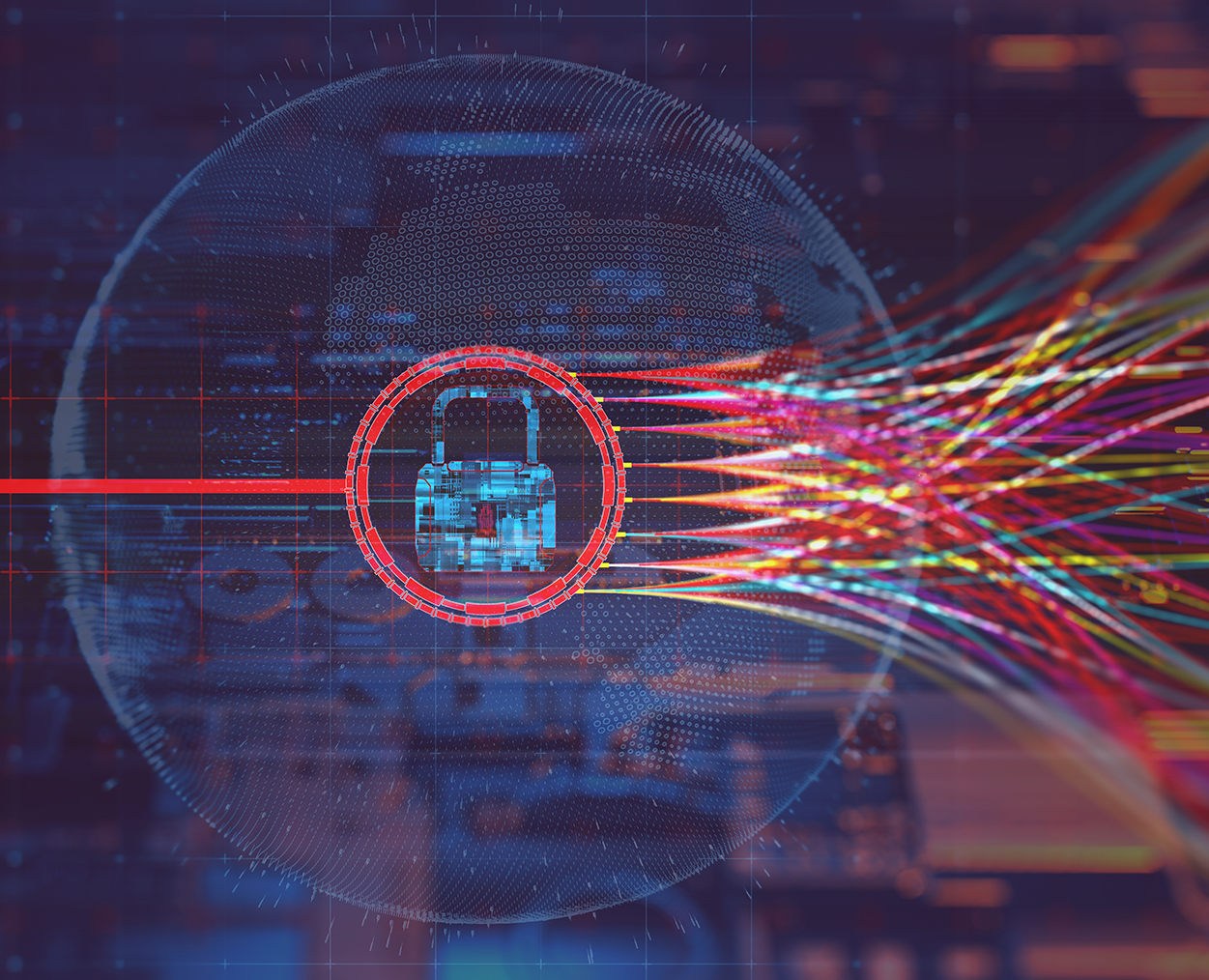 Protecting Your Cybersecurity Future with ECS
ECS' cyber professionals have the experience and the technical expertise to assess your organization's cyber maturity level, help grow that maturity, and protect your cyber future.
Ready to mature your cyber operation and reduce the risks facing your organization?