FAIRFAX, Va. – June 01, 2023 ― ECS, a leader in advanced technology, science, and digital transformation solutions, has trained more than 1,000 U.S. Army cybersecurity analysts and professionals to use the Army Endpoint Security Solution (AESS) delivered by ECS. Critical to the Army's mission to conduct cyber operations ensuring decision dominance, AESS is a zero-trust architected managed service platform. It provides protection, asset management, threat intelligence, and endpoint detection and response for up to 800,000 endpoints across the Army's global infrastructure, making it one of the world's largest endpoint security environments.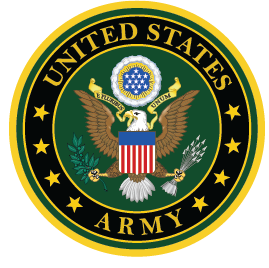 With its three-day Automated Continuous Endpoint Monitoring (ACEM) training course, ECS prepares cyber analysts to use AESS tools in their work. Offered both remotely and in person, ACEM offers engaging, interactive learning through technical lectures, use-case demonstrations, and more than 70 exercises that students complete in a cyber range that simulates the AESS production environment.
Students learn to complete both basic and intermediate cybersecurity tasks, such as identifying, analyzing, and hunting malware threats. With access to 37 course videos, the cyber range, and subject matter experts, students can continue their training after course completion. Open to soldiers, government civilians, and contractors, ACEM classes are in high demand and fill quickly. Organizers of various Army and multi-force cybersecurity training programs regularly integrate the ECS course into their curricula.
Mark Maglin
Vice President of
DoD Cybersecurity, ECS
"When we began offering the ACEM course in October of 2020, we thought we would train no more than 200 students," said Mark Maglin, vice president of DoD cybersecurity at ECS. "But adoption of the AESS platform across the Army has been steady and continuous, and our graduates have spread word about the course, driving this massive demand for the training."
"ECS is proud to have trained 1,000 Army personnel to use the AESS platform to defend the United States against threats," said John Heneghan, president of ECS. "Our ACEM course has been so effective and has received such high student satisfaction ratings that we're now using it as a model for future ECS training solutions."
John Heneghan
President, ECS
About ECS
ECS, ASGN's federal government segment, delivers advanced solutions in cloud, cybersecurity, data and artificial intelligence (AI), application and IT modernization, science, and engineering. The company solves critical, complex challenges for customers across the U.S. public sector, defense, intelligence, and commercial industries. ECS maintains partnerships with leading cloud, cybersecurity, and AI/ML providers and holds specialized certifications in their technologies. Headquartered in Fairfax, Virginia, ECS has more than 3,800 employees throughout the United States. For more information, visit ECStech.com.
About ASGN Incorporated
ASGN Incorporated (NYSE: ASGN) is a leading provider of IT services and solutions, including technology and creative digital marketing, across the commercial and government sectors. ASGN helps corporate enterprises and government organizations develop, implement and operate critical IT and business solutions through its integrated offering of professional staffing and IT consulting. For more information, please visit asgn.com.
Contact
Mark Maglin, Vice President, Department of Defense Cybersecurity
(703) 270-1540
Mark.Maglin@ecstech.com