This month, ECS joins organizations in government and industry to acknowledge National Cybersecurity Awareness Month. We are proud to be at the forefront of developments in cybersecurity solutions for commercial and public sector customers.
From new approaches in endpoint security to preventing credit card data theft, conversations about cybersecurity have never been more critical. At ECS, our cybersecurity practice focuses on the full lifecycle of threat detection, prevention, and response.
Our DevSecOps approach factors cybersecurity into the earliest stages of our projects. In technology, silos are not only outdated; they are risky. Today's organizations are required to consider cybersecurity protocols from the earliest stages of implementing solutions in cloud, digital modernization, and software development.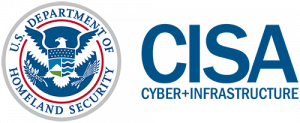 The Department of Homeland Security (DHS) launched National Cybersecurity Awareness Month in 2004 to bring attention to cybersecurity for organizations and end users alike. The risks are challenging, but there are simple things all of us can do to decrease our exposure to cyber threats.
At ECS, our analysts and engineers are experts in vulnerability management and incident response, mastering the technical concepts and approaches required to help customers simplify and strengthen their cybersecurity posture.
Whether we are building a secure cloud for a customer, working with DHS on continuous diagnostics and mitigation, protecting FBI networks, or securing a retail environment, we apply our understanding of the ever-morphing cybersecurity landscape for customers across the board. From large-scale enterprises like the U.S. Army to companies that are just beginning to establish their cybersecurity systems, we carefully customize solutions to ensure powerful protection against cyber threats for every customer.
Talk to a member of our team to find out more about cybersecurity solutions at ECS.