In January 2020, ECS' parent company ASGN acquired Blackstone Federal. Now, one year after Blackstone was incorporated into ECS' government IT solutions and services segment, ECS Vice President of Corporate Development Dave West sat down with Chief Strategy Officer Giles Kesteloot—formerly president of Blackstone—to discuss the acquisition, integration, and lessons learned.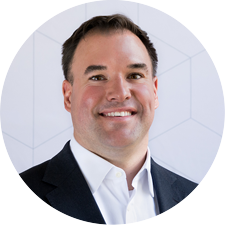 DAVE WEST
ECS VICE PRESIDENT OF
CORPORATE DEVELOPMENT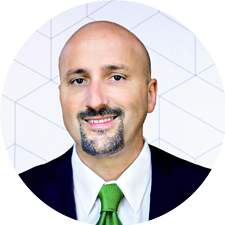 GILES KESTELOOT
CHIEF STRATEGY
OFFICER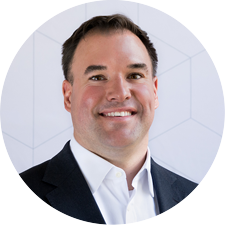 Dave West: As president of Blackstone—and more broadly, as an entrepreneur—you were focused on creating a differentiated business and culture to reach an end market. When it came time to sell, how did you approach that? What were your views on who the buyer might be? Did your initial impressions match the reality?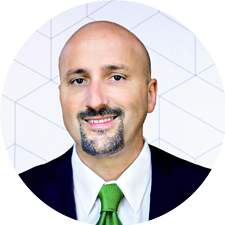 Giles Kesteloot: Selling was an intentional decision, not something we stumbled across. We'd accomplished everything we'd set out to do as a mid-sized company with trusted high-end technical talent, a thriving and unique culture, and a sharp focus on national security and the Department of Homeland Security. Because our strategy was well-defined and focused, we'd grown rapidly and realized significant scale with highly sustainable profitability—all excellent signs for a strong valuation. I felt that in order to continue scaling, we needed larger infrastructure, greater access to resources and investment, more headroom for our employees to continue growing, and a bigger platform to launch from.
So, we started exploring the idea of bringing Blackstone to the market. The challenge was that in the five years we had spent building the business, our larger competitors—the "big-box integrators," as I call them—were always our opponents. When customers had a bad experience with these larger companies, that was Blackstone's opportunity to deliver a high-quality, white-glove service experience to gain their trust and ultimately, their business. This led to a huge challenge, finding a potential acquirer that was more than just an empty vessel—a company with a similarly driven, innovative, and high-performing culture.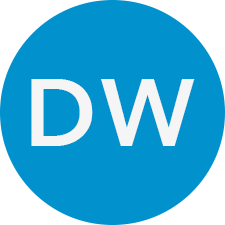 Dave West: It's a two-way street, integrating two distinct brands, businesses, and cultures. ECS has successfully executed eleven acquisitions over our history. We believe success is enabled by a genuine, "best athlete" approach in all aspects. We knew we had to build confidence that this was the right fit—that ECS was the ideal acquirer for Blackstone's employees and customers.
We know that ECS has the agility of a small company with the resources of a large enterprise. At the same time, we're a quieter operator. We prioritize maintaining a long-term perspective and a healthy dose of humility across our team.
So, the question became: how do we communicate this to Blackstone? It's easy enough to write about our company on paper, but how can we show that this is an actual fit?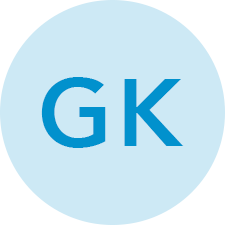 Giles Kesteloot: It's all about the people you interact with. When we pitched Blackstone, we met with 24 different companies for "fireside chats," explaining why we exist and how we do things better than our competitors. When we sat down with ECS' leadership, I immediately recognized a similar attitude and culture. Throughout that meeting, I slowly gained confidence that this was the right home for Blackstone.
At the time, we had many upcoming re-competes and new contract pursuits in the works for 2020. George Wilson and John Heneghan explained that ECS would give us the resources and autonomy to pursue these contracts, while continuing to deliver for our customers as we had done in the past. That showed genuine respect for Blackstone, our people, and our capabilities.
Ultimately, we won 16 of 17 competitive contracts in 2020. That might not have happened had there been huge pressure to rush the integration process, instead of allowing our team to focus on achieving our 2020 goals and continue to serve our clients with the same relentless focus and passion as we had in the past.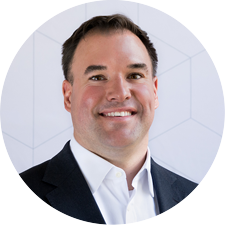 Dave West: In any acquisition, what you buy isn't always necessarily what you keep. You're buying access to talented people and solutions, and the risk of key talent going elsewhere is huge. Our integration approach, honed over the course of multiple market cycles, is to customize each deal. Flexibility and openness are core to that approach. We worked hard to understand exactly what the Blackstone team needed, where you were with your customers, and how integration with ECS fit into that picture.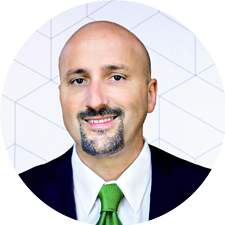 Giles Kesteloot: The acquisition of Blackstone was an asset purchase, so you flip a switch, and all of a sudden, Blackstone becomes a part of ECS. On Monday morning, it was our job to explain the acquisition and rehire all of our employees. This was a high-stakes endeavor, with a huge risk of high emotions and distress.
Ultimately, we realized minimal attrition throughout the past year—a remarkable achievement, given the large-scale rehiring, new benefits package, and overall turbulence of such a transition. Fortunately, that success has continued, with 40 percent growth in full-time technical talent over the past year.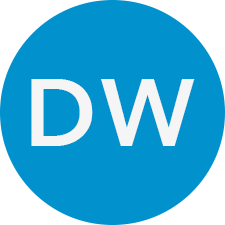 Dave West: There is huge market demand for those technical employees. Put simply, they can go wherever they want, and it was up to us to retain them. We had to prove to Blackstone employees that ECS offered great opportunities to work on other projects across the company. ECS is not simply a big machine, but a platform—better yet, a springboard—with tremendous employee training and career development opportunities, not to mention philanthropic and community initiatives like ECS Cares and ECS Engage.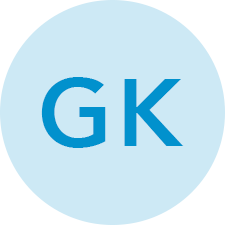 Giles Kesteloot: These are all reasons I felt confident in our decision to join ECS. A team is a reflection of their leaders, especially over time. We were able to make this deal on behalf of Blackstone because of our shared perspective, mission, and values. Looking across the table at ECS' leadership, it was clear that company's shared values with Blackstone made this a one-of-a-kind fit.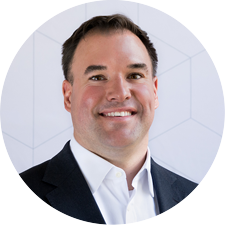 Dave West
Our sights aren't set on the present moment, but rather on five to ten years down the road. We're not interested in chasing buzzwords or simply plugging holes, but rather building a durable company—and a magnet for top talent—that will lead and define the sector in the years to come.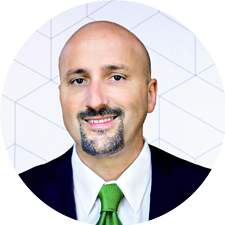 Giles Kesteloot
One year in, I couldn't be more confident in our decision to join the ECS family. The future is bright for all of us.