By Imran Bashir, Ph.D.
Chief Technical Officer, Cloud Computing and
Vice President, Emerging Technologies
September 30, 2020
The pace of innovation in cloud is staggering. From 61 cloud services in 2010, AWS now offers over 6,000 cloud services and features, with over 1,500 new services and features introduced each year. Microsoft Azure offers similar depth and breadth of cloud services that span over 50 regions, while Google offer strong services in the areas of container management and AI/ML.
With the COVID-19 pandemic and remote work driving home the criticality of cloud operations—59 percent of enterprise organizations expect their cloud usage to exceed pre-pandemic plans—the onus is on cloud service providers to keep abreast of developments in cloud technology and incorporate new capabilities into the solutions they create.
To perform this mission, ECS created the Cloud Center of Excellence (Cloud CoE), investing in the dedicated personnel, processes, and deep subject-matter knowledge to embrace the latest cloud innovations. We are one of select companies to maintain Premier and Gold partnership status with three  of the world's leading cloud service providers—Amazon Web Services (AWS) Premier, Microsoft Azure Gold,and Google Premier—at the highest levels, across all major cloud platforms. The Cloud CoE serves not only ECS, but the entire ASGN team—including Apex and Oxford—as well as our customers, partners, and the larger cloud community with thought leadership and domain expertise.
The Cloud CoE 2.0 initiative takes this mission further, responding to the acceleration in enterprise cloud adoption by redirecting assets and resources towards guiding organizations as they transition an increasing share of their operations to the cloud. From application modernization, AI/ML, and cybersecurity to governance at scale and hybrid cloud, the Cloud CoE 2.0 initiative is tailored specifically for this journey.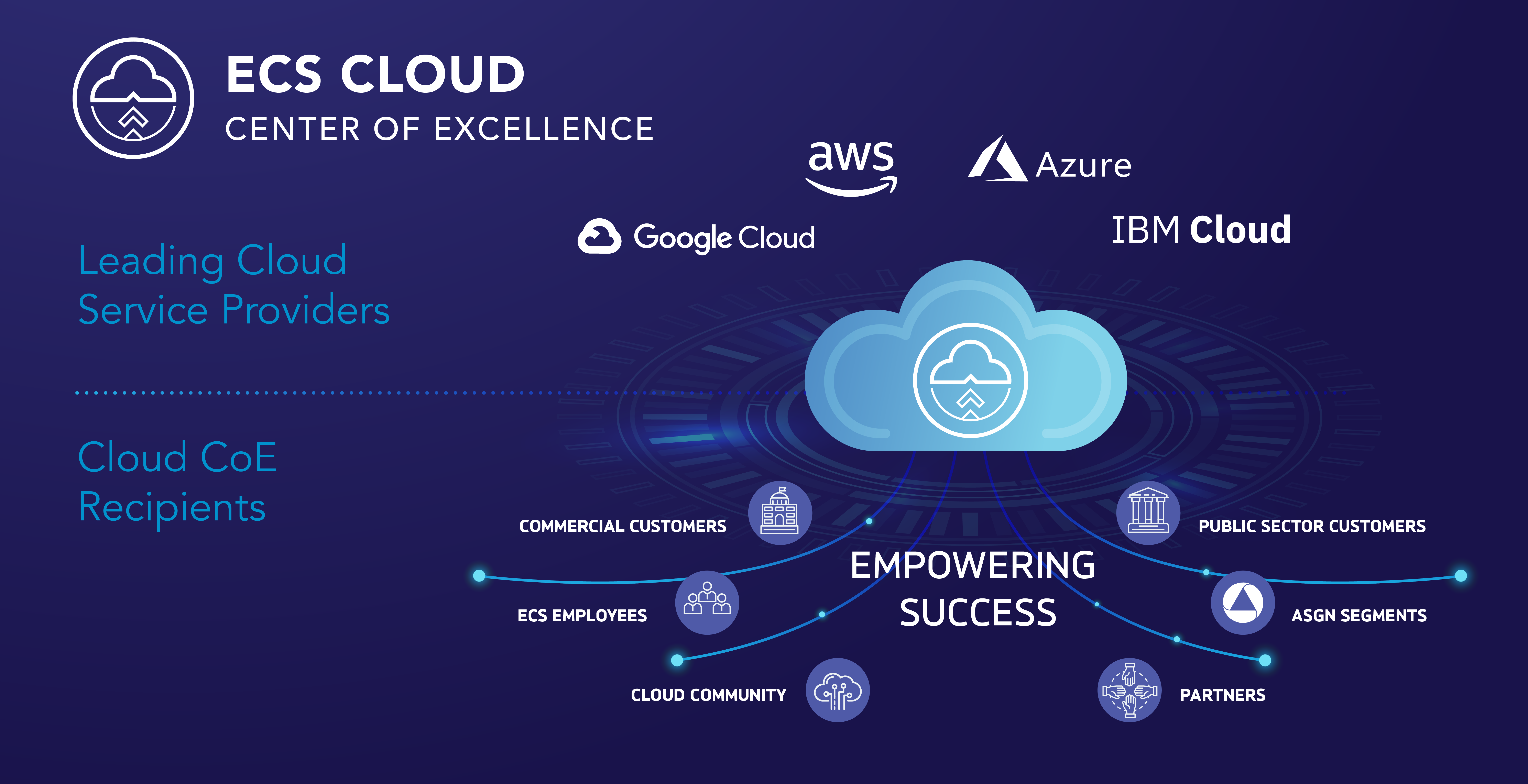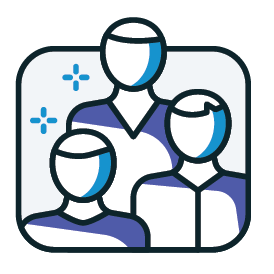 The move from legacy systems to the cloud is nothing less than a paradigm shift, impacting large organizations at every level. Federal agencies and companies must be able to trust that their critical systems and sensitive data are in safe hands. From legal compliance and administration to cybersecurity, information assurance, and privacy, our Cloud CoE team understands and owns the myriad interconnected processes integral to a move of such magnitude.
Our experts engage with projects at the ground level, orienting the team, training and certifying ECS and customer personnel, and ramping up operations. We continue to support project teams until they are ready to assume full ownership themselves. The Cloud CoE continues to monitor cloud engagements over the full development lifecycle, providing continuity and uninterrupted oversight, ensuring that cloud projects continue to benefit from our deep domain knowledge and breadth of experience.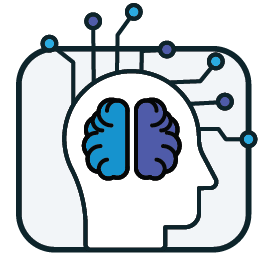 The ECS Cloud CoE is a public-facing entity, serving not only ECS' personnel, teammates, and customers, but also the cloud community at large. By speaking at conferences, writing blog posts, and producing whitepapers on the latest in cloud technology, the Cloud CoE establishes ECS as a hub for cloud expertise.
When new capabilities emerge and strategies like multi-cloud and hybrid cloud begin to take prominence, the Cloud CoE provides the know-how to drive conversation, investigation, and adoption. Customers and teammates alike look to the Cloud CoE to answer fundamental questions like "is this important?" and if so, "how do I use it?" in language they can understand.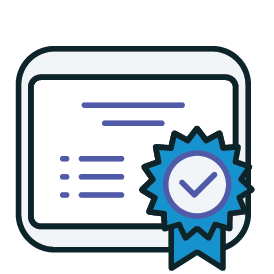 The Cloud CoE conducts full lifecycle training and certification across all major cloud platforms. Unlike the brief, high-level training sessions that only impart a cursory understanding of cloud computing, our Cloud CoE takes a multi-week approach through Cloud University, which supports the growing demand for cloud experts by training and certifying our clients, partners, and employees in the latest cloud technologies and capabilities. Cloud University benefits both current and potential employees of ECS, who are not only empowered to receive cloud training and certification but are also given the opportunity to apply these skills on projects across ASGN segments.
The ECS Cloud CoE is a dynamic operation, constantly learning and evolving to adapt to changes in cloud computing. Not simply an ongoing conversation or casual commitment, it is a formalized entity with leadership and dedicated personnel, driven by metrics, goals, and our express mission to understand and integrate the most cutting-edge cloud technology. We empower our customers and employees, as well as the larger cloud community, to embrace all that cloud has to offer.