Kicking Down Doors is a series highlighting employees who are on the rise at ECS.
Our spotlight is on Ross Serino, Vice President of Cloud Operations, whose interest in cloud computing and business acumen have led him to find career success at ECS.
ROSS SERINO

Vice President of Cloud Operations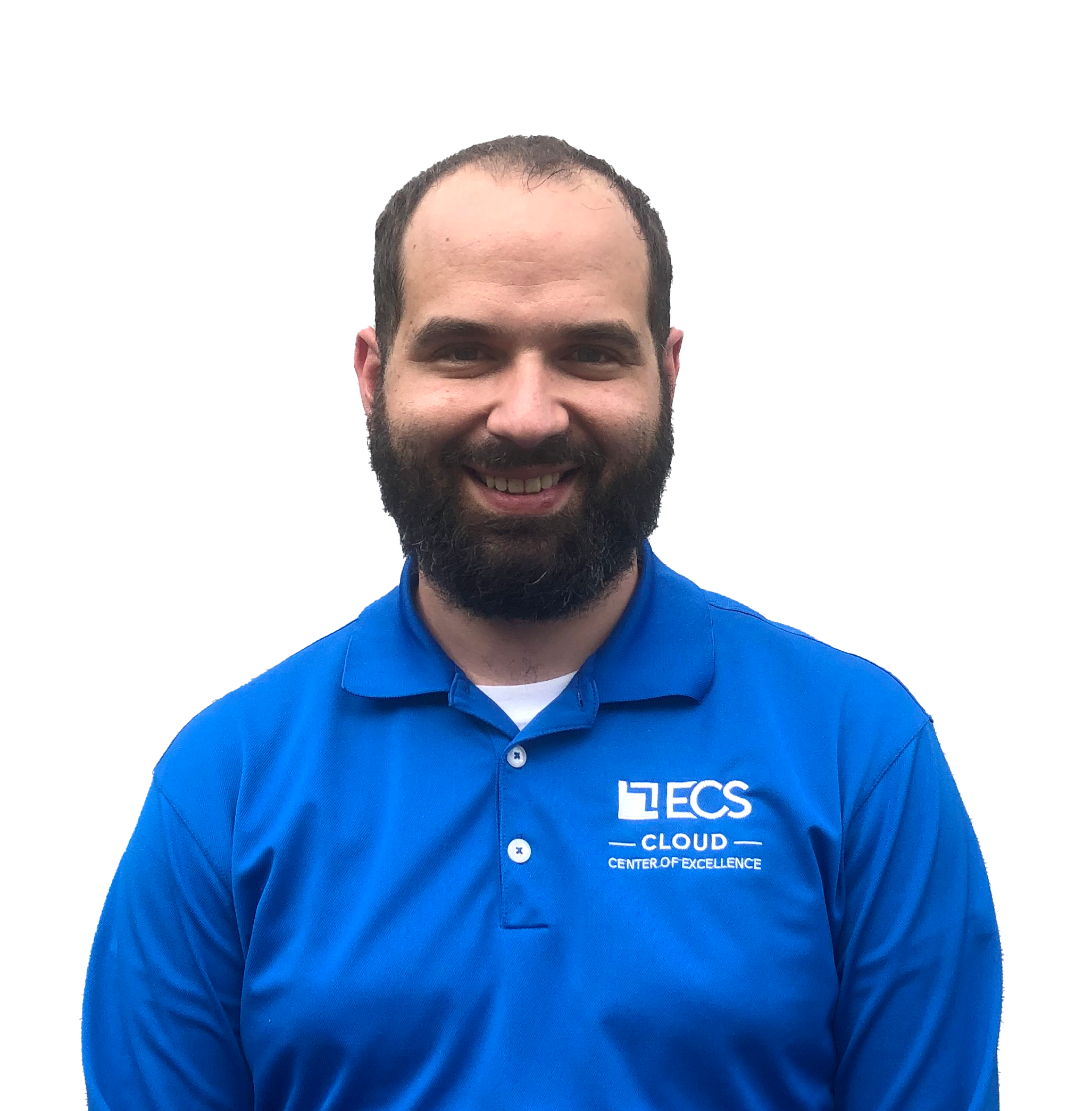 For Ross Serino, curiosity, hard work, and entrepreneurship have led to a rewarding career in cloud technology. As one of the first certified AWS architects, he helped shaped the vision of ECS' Cloud Center of Excellence. As vice president of cloud operations, he continues to shape its future.
Getting Started
Ross Serino has an entrepreneurial streak. In high school, he mowed lawns and installed A/C units, but quickly realized there was more money to be made cleaning the malware-bloated computers of friends and neighbors. His affinity for computers only grew from there. Even before receiving a computer science degree from Mary Washington College, he started a business creating websites for clients, including advanced SEO analysis tools and countless webpages for small businesses. His favorite was a social networking website for dogs called Doggyspace, a play on Myspace. "People often tell me I need to bring that one back," Ross said.
Although he loved programming, Ross never wanted to be a programmer or engineer. While those roles tend to solely focus on the details of a problem, Ross was drawn to the bigger picture of the business side as well. When he eventually charted his career, he looked for a path that could include both.
The Move to Cloud
Ross doesn't miss the days before cloud computing. Early in his career, he worked on the Marine Corp Training Information Management Systems (MCTIMS), upgrading their IT infrastructure. The work was often inefficient, even byzantine; just to access the server, he had to show his security clearance, pass through multiple gates with multiple guards, and badge in and out. On one occasion, he and a Marine reached the server room, only to realize the part they had brought didn't fit. A rail from a previous component blocked the path. Rather than retrace their steps, the Marine pulled out a flat head screwdriver—nothing a little brute force couldn't fix. The rail popped right off, and while the installation was successful, Ross knew then the future lay in cloud, where the same upgrades could be done with a few clicks in the comfort of an office.
At ECS, Ross would become one of the first employees certified as an AWS architect, Amazon's cloud expertise training program. Afterwards, he worked alongside the company leaders to help develop and build a cloud team. With the guidance of mentors like Dr. Imran Bashir, ECS' Cloud CTO and VP of Emerging Technologies, that team would eventually grow into ECS' Cloud Center of Excellence.
The Cloud Center of Excellence
In the 11 years he's been with ECS, Ross has risen through the ranks, from program analyst to principle cloud architect, and then director of cloud transformation, with a few stops in between. He is now the vice president of cloud operations, and along with Imran, he helps lead ECS' Cloud Center of Excellence. The center helps customers build cloud initiatives and manage cloud adoption, while providing training to help employees and clients solve complex cloud challenges.
"Ross and I have worked together for many years, and I am constantly impressed by his insights and deep knowledge of the cloud," said Imran Bashir. "He has helped shape the Cloud Center of Excellence into what it is today."
Ross has come a long way since the days of mowing lawns and building social networks for dogs, and his foresight, entrepreneurship, and technical expertise continue to carry him forward. As the cloud evolves, he evolves with it. The problems are never boring in his mind. The complexity is only a challenge. "Our cloud projects create a lot value and I'm proud of that fact," Ross said. "I see that across all of ECS."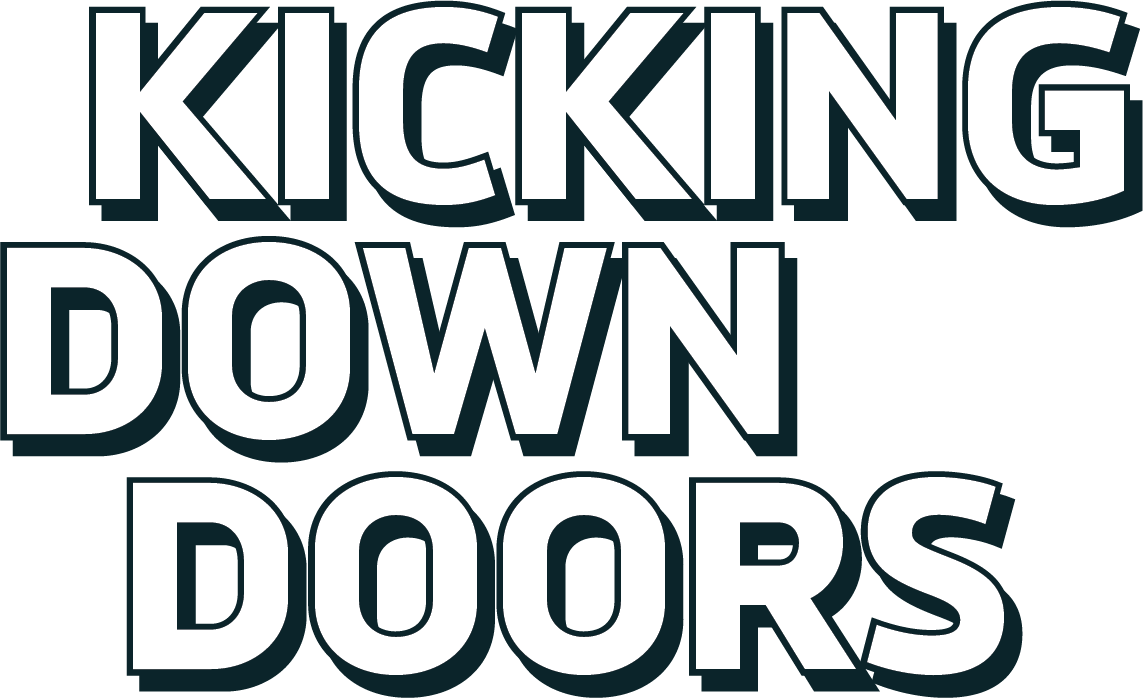 Kicking Down Doors is a series highlighting the achievements of employees who are on the rise at ECS. Ready to kick down doors in your career?
Careers at ECS