Kicking Down Doors is a series highlighting employees who are on the rise at ECS.
Our spotlight is on
Roger "Rocky" McIntosh
, a software development leader whose curiosity, drive, and quest for knowledge took him from a successful career in the National Football League (NFL) to a career in cybersecurity supporting the
Continuous Diagnostics and Mitigation Dashboard program
for the DHS.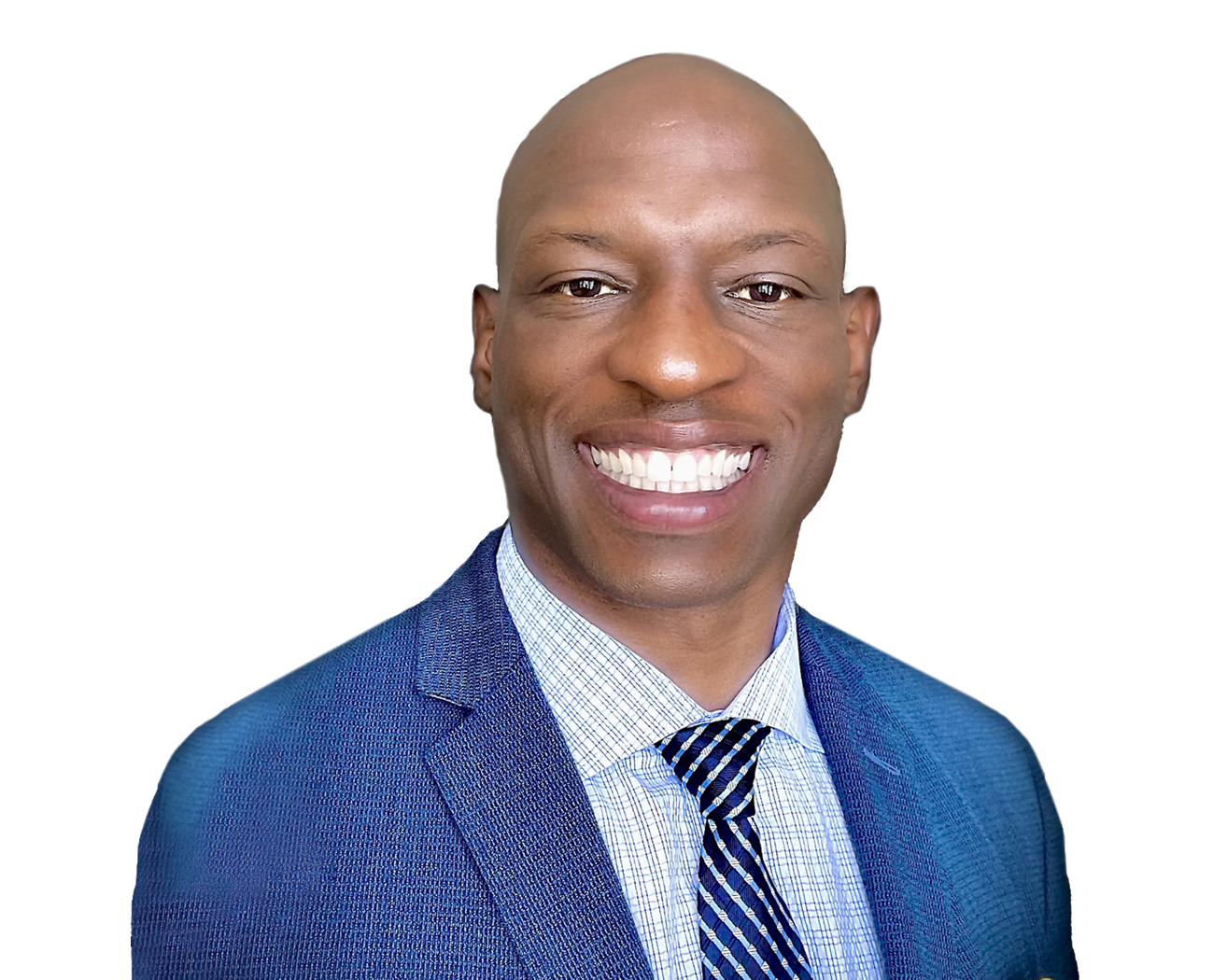 Finding his Passions
As a child, Rocky was fascinated by all things computer. His Commodore model—a personal computer popular in the early eighties— was a particular point of interest, and he especially enjoyed taking it apart and putting it back together. At that time, computers symbolized a great deal of  possibility for Rocky, both for what they would one day enable, and what a developer could program them to do.
For Rocky, the journey from the football field to the corporate world was driven by his desire to grow and his persistent curiosity to learn new things. At the University of Miami, Rocky studied criminology with a career in law enforcement in mind. He also picked up some classes in computer science and English. After an eight year NFL career playing in 124 games for the Washington Redskins, Detroit Lions, St. Louis Rams, accumulating over 500 tackles, and being selected as both a NFLPA player representative and the Redskins Walter Payton man of the year, Rocky decided it was time for a career change, and began studying computer science and coding full time.
Changing Course
For Rocky, football meant constant change and adaptability. He started to wonder how he could replicate that ever-changing environment off the field, so he dove into business courses and entrepreneurship programs to help decide his next steps, and eventually achieved his MBA at George Washington University in DC while still playing in the NFL. His drive for the next challenge brought him back to his college interest in computer science, eventually landing him a position on the CDM Dashboard project.
From then on, Rocky kept going back to his fascination with computers, first in college during his computer science classes, and then post-graduate, in coding classes and a data science certificate program at George Washington. Rocky first dove into Java because of its extensibility into many different coding languages. From there, he learned Python and started coding programs and software. It was during a course on ethical hacking that his passion for cybersecurity began. Learning how to exploit vulnerabilities left Rocky eager to make computer systems more secure with his newfound programming knowledge.
After completing many coding programs, Rocky met the ECS CDM Dashboard Leadership team, including Joanna Dempsey, program manager for the CDM Dashboard project, at a recruiting event. Joanna brought Rocky onto the ECS team, where he impressed them with his ability to plug and play wherever he was needed just like when he was playing college and professional football.
"Rocky was an unconventional candidate for the job of Developer for sure, but we were all really impressed with his commitment to seek opportunities to learn and grow in this new space. We were a little concerned that he might get bored with a coding job, but we figured if he was willing to give us a chance, that we'd do the same. Since then, Rocky has been one of the most consistent and committed members of our dev team, and he continues to demonstrate his love for learning."
JOANNA DEMPSEY
CDM Dashboard Program Manager
Unifying Principles
It's no surprise Rocky found his passion in cybersecurity. Athletes are known above all for their teamwork. Working in an Agile environment is more like a football field than one might think. Each teammate has their piece of the program to work on, which requires air-tight communication to achieve accountability and success.
The sense of confidence and teamwork that he learned as an athlete throughout his career is vital to Rocky. Working within the ever-changing programming landscape requires him to lean on his team when needed and step up when it's his turn to help another teammate out. He compares the CDM team to his former football organizations, in which you not only get better from the skills you have, but by learning from those with different skillsets than your own.
Whats Next?
"I'm so thankful for my team leadership—Joanna Dempsey, Mike Zakrzewski , and James Byroads—for believing in my ability to embark on this new career. Hiring someone from a completely different background may have been a gamble, but it inspires me to strive for my best and continue learning and growing this field."
Rocky looks forward to continuing his career at ECS. He appreciates his team leadership and their ability to support the expansion of his knowledge in cybersecurity. Rocky's ultimate goal is to become a CISSP, enabling him to provide added value and insight to advance the CDM mission of improving our nation's cybersecurity posture. We can't wait to see Rocky continue his success with ECS.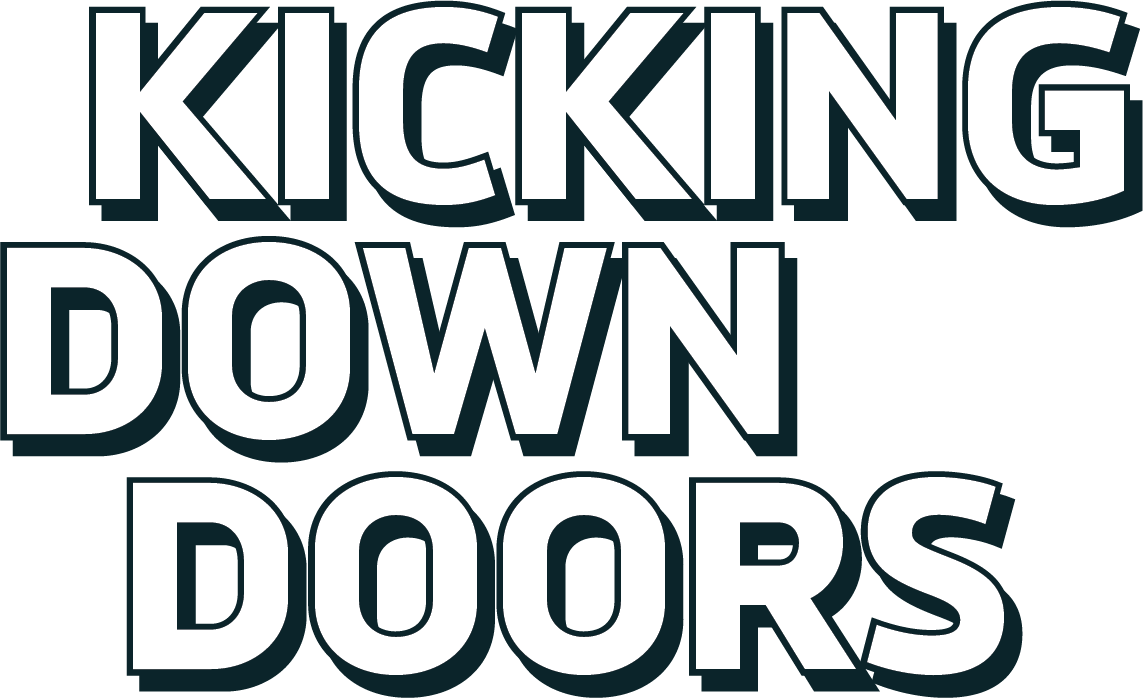 Kicking Down Doors is a series highlighting the achievements of employees who are on the rise at ECS. Ready to kick down doors in your career?
Careers at ECS