Keeping Up with a Changing Landscape
In technical industries, professionals must complete continuous education, training, and certifications to stay ahead of emerging technologies, but training isn't just about technology.


We spoke with Recruiting Manager Mike Pang, Executive Director of Project Management Office Trevor Taylor, and Senior Cloud Security Manager Jorge Pisfil-Rodriguez to understand more about how professionals can keep a competitive edge in the job market with education and certifications.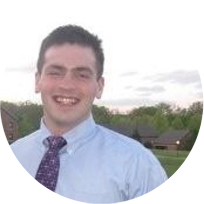 MIKE PANG
RECRUITING MANAGER
Recruiting Manager Mike Pang on the importance of certifications in your job search
In the tech industry, certifications are an essential differentiator for candidates who now compete nationally for remote openings. A technical certification makes candidates unique among their peers and increases the likelihood that they will be considered before others.
As a professional, certifications are equally important for career development and reinforcing confidence in one's skills. Desirable certifications have an immediate impact on job performance, allowing a new employee to provide insight on situations where they may not otherwise reference applicable experience. Even certifications that lack a lab counterpart create immediate value for employers which ultimately allow an employee to outpace the competition and remain adaptable to new environments.
Project Management Office (PMO) Executive Director Trevor Taylor on offering employees educational opportunities
It's so important for employees to continue their educations throughout their careers. For businesses and individuals to stay competitive, education is an absolute must. To grow in their industry and reach revenue goals, companies are looking for candidates that hold certifications that can help further their strategic goals. This directly correlates to better pay and opportunities for those who have the certifications, and in order to get them, you need training, education, and or experience.
In my position, I manage a lot of PMO professionals. There are so many skills that are required as a manager, including soft skills like emotional intelligence and communication. I think it is equally important to participate in trainings for these skills as it is for technical training, both for your career and in your personal life. There is hidden value that is often discounted for these types of trainings, because they don't come with a certification. It takes a well-rounded individual to succeed well.
I see such a difference in the project managers who take the time to complete soft skills and organizational training to those who don't. If a manager has both the technical know-how and the communication skills to manage a project and maintain relationships effectively with the client, that person is going to win your organization more business and have a great relationship with their team. If you aren't preparing, learning, and educating yourself, it shows! I always encourage my team to get as much education as possible.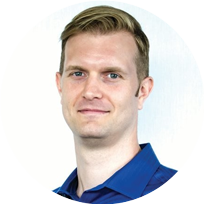 TREVOR TAYLOR
PROJECT MANAGEMENT OFFICE EXECUTIVE DIRECTOR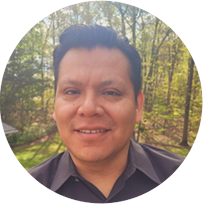 JORGE PISFIL-RODRIGUEZ
SENIOR CLOUD SECURITY MANAGER
Senior Cloud Security Manager Jorge Pisfil-Rodriguez on getting your organization's support
There are so many benefits to achieving certifications in the cloud space. Certifications show your team the dedication that you have to a certain topic or skill. They also play a huge part in your career path. For myself, I want to grow in cloud computing, so the certifications I seek are focused on Amazon Web Services and Microsoft Azure.
To prepare for these certifications, it takes a lot of studying outside of work hours, but the work that I do at ECS also gives me relevant on-the-job training. While many people pursue certs to get into a certain role, I use them to strengthen my work in my current role.
The support I get from team members and leadership from Mission Systems and Cloud Center of Excellence is incredible. ECS sees these opportunities not just as displays of skill, but also opportunities to show your commitment to your position and your work. I would encourage anyone that is newer in their organization to strive for these certifications whenever possible, and to look for companies that have a growth and learning culture.

Want to join ECS and experience the learning culture first-hand? Check out our open positions.
Meet the challenge and submit your resume today.
SEE OPEN POSITIONS