Malicious actors are constantly seeking new ways to infiltrate enterprise networks, adapting and evolving in their never-ending quest to exploit online systems and steal valuable information. Regardless of your company's size and the maturity of its cybersecurity apparatus, every day brings fresh cyber threats as well as new tools to defend against them.
Managed Detection and Response (MDR) enables organizations of all sizes and maturity levels to proactively seek out and defend against cyberattacks. By combining cutting-edge tools and automation with the expertise of trained cybersecurity professionals, MDR brings the best of technology, artificial intelligence, and human insight to a comprehensive, proven cybersecurity solution.
ECS offers MDR services with a vendor-neutral approach towards keeping your network, and every endpoint within it, safe. This comprehensive solution includes 24x7x365 eyes-on-glass monitoring, automated playbooks to help drive investigations, proactive threat-hunting, and rapid incident response.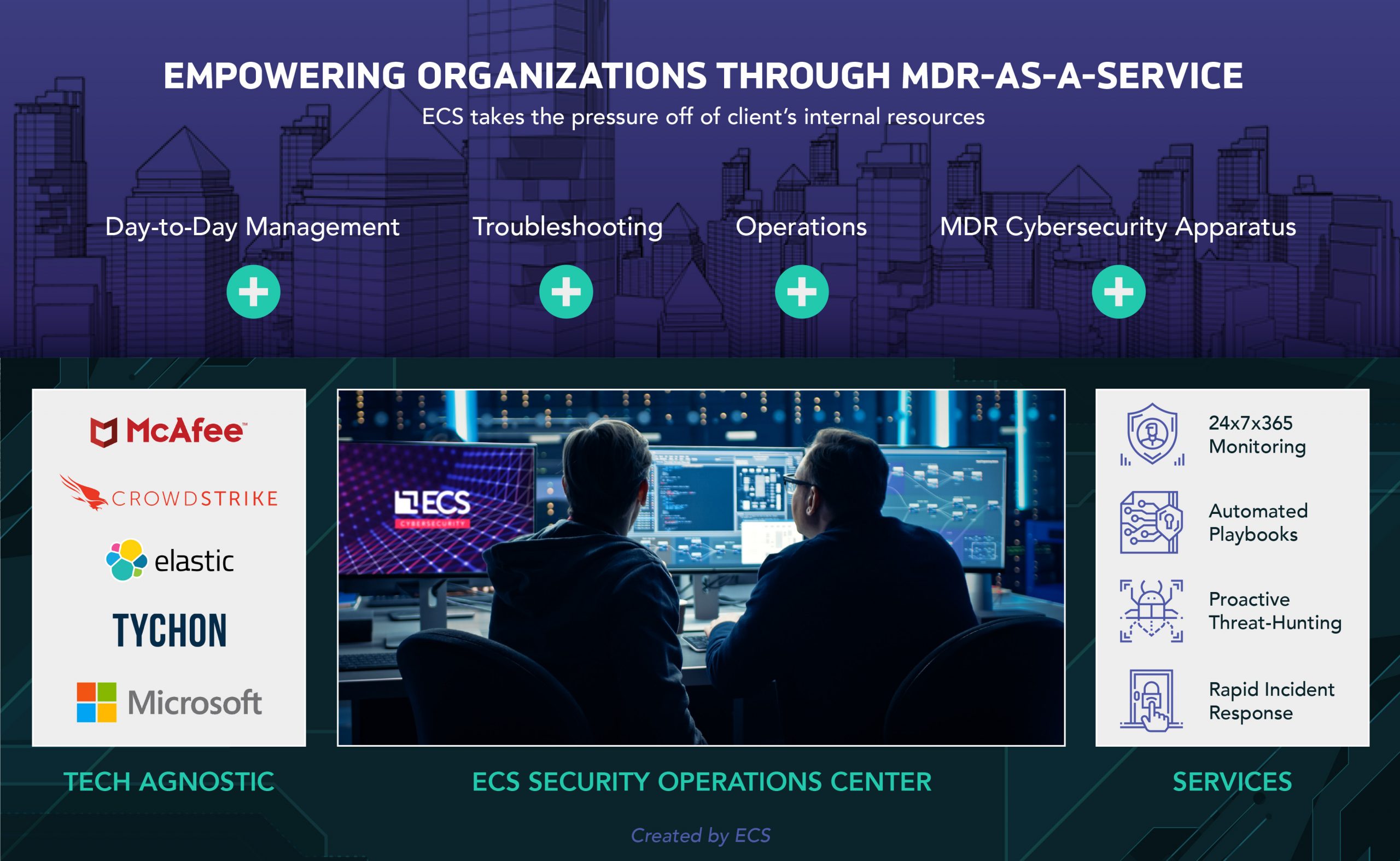 By integrating with your organization's help desk, ticketing system, and change control processes, our engineers become an extension of your team. We take the pressure off of your internal resources by assuming the day-to-day management, troubleshooting, and operations of the MDR cybersecurity apparatus.
Cybersecurity needs not be an uphill battle. By relying on MDR as a service, organizations empower themselves to go on the offensive, seeking out and combatting threat actors before they get the chance to penetrate online networks and jeopardize critical systems.
Interested in learning more about ECS' cybersecurity solutions? Reach out and talk to an expert.