Spotlighting EmployeeInnovation
ECS Pitch Day is an annual event in which ECS employees are encouraged to pitch ideas for a solution, service, or product that could have a significant impact on our customers and their missions. By providing a platform for real-time feedback and coaching and refining pitch techniques, ECS empowers our employees to develop and grow professionally – all while sparking ingenuity and uncovering great ideas.
We sat down with Bill Hummel, ECS vice president and Pitch Day executive sponsor, to learn more about Pitch Day and the value this event creates for the company and our customers.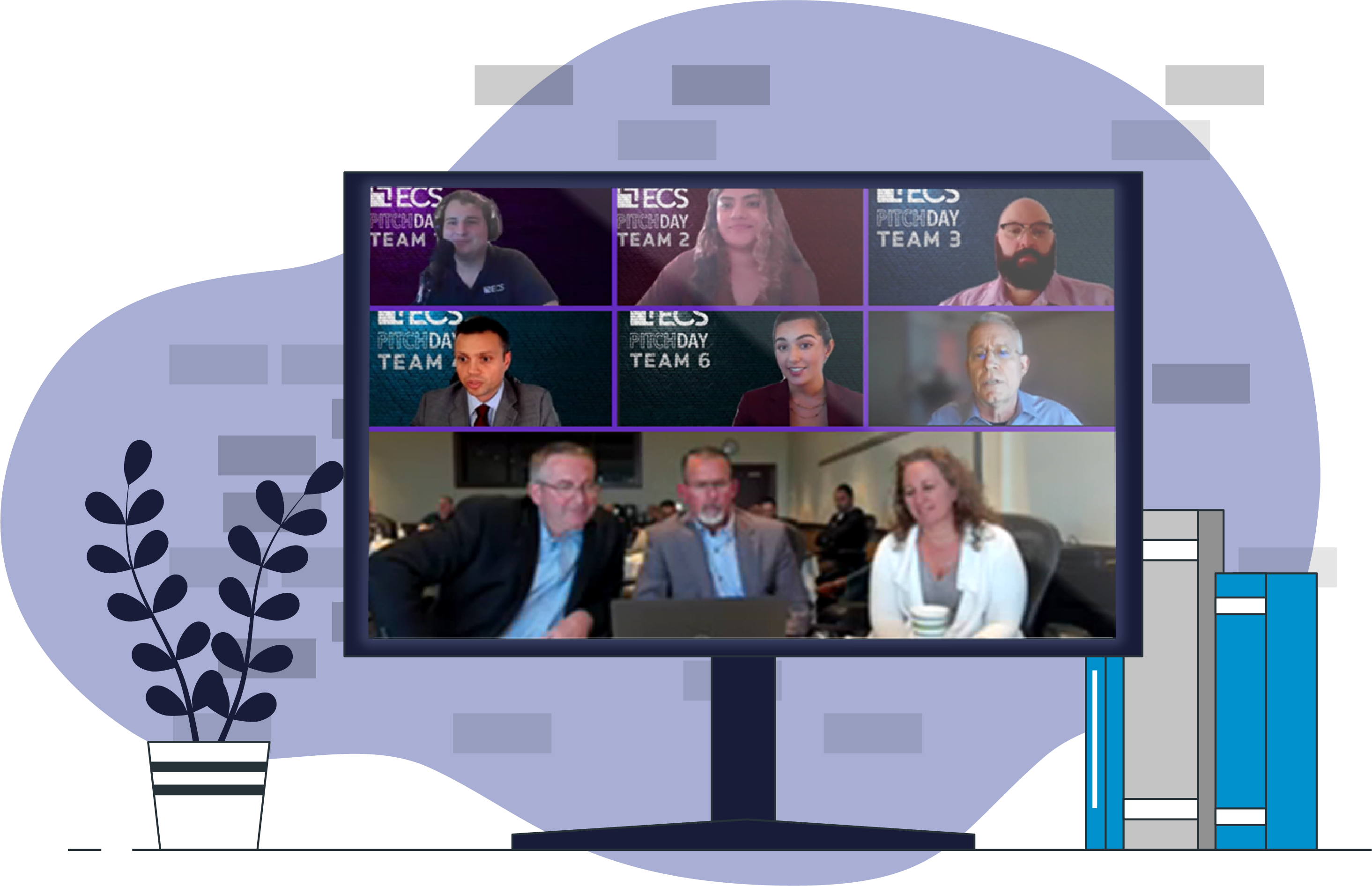 Q: What is the core idea behind Pitch Day? Why do we do it?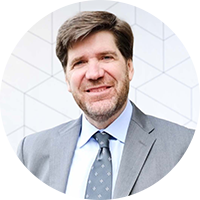 The main reason we invest in Pitch Day is to foster a culture of innovation. The Pitch Day process empowers our employees to identify ways to improve our performance and customer delivery. This activity reinforces ECS' core values of Grit, Drive, Excellence, and Community. All our pitch coaches loved the level of passion, creativity, and innovation within each presentation. The coaching process to develop and deliver a 10-minute pitch resulted in a very clear value and impact statement.
Q: What value does Pitch Day create for ECS and our customers?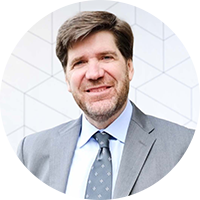 At ECS, we aim to take on the missions that matter most, and Pitch Day is one of the ways we get new, innovative ideas in front of the leadership team to make that goal a reality. In Pitch Day, each submission was scored to assess several areas, including impact on a client's mission, the project's feasibility, the level of innovation, and business value. We use similar evaluation criteria outside of Pitch Day to evaluate potential contracts and assess the quality of our client delivery. Through this ongoing reflection, we continue to grow, improve, and drive new value for our clients.
Hear from Pitch Day 2022 Finalists
My Pitch Day experience was an overwhelming, incredible show of support and appreciation from my team and the company at large. It's quite humbling to work with a team that recognizes the value of championing organizational change. It shows that ECS values innovation and its people.

Keemiya Pourmonir

Program Analyst
Pitch Day, including all the preparations that went into it, was a very memorable experience. I enjoyed the opportunity to share my ideas with ECS leadership and the rest of the company. It was nerve-racking at first, but I look forward to presenting more ideas in the future.

Michael Iarrobino

Program Manager
Pitch Day was a huge challenge for me, but one that I'm glad my manager encouraged me to participate in it. I believe my team's presentation sparked an interest with our leadership, and I'm excited by the possibility that some aspects of it will be leveraged to optimize our customers' workflows.

Michael Jenkins

Master Specialist
Ready toGrowwith ECS?
Interested in joining a team engaged in work that matters around the world? Ready to contribute to a shared culture that values hard work, commitment, and a drive to succeed? Check out our positions across cybersecurity, cloud, data and AI, and digital transformation.