Date
Aug 14 - 17 2023
Expired!
TechNet Augusta | 2023
ECS Joins the Push to Enable a Data-Centric Army
As the military and federal agencies face rapid technological advances around AI and cybersecurity, there's never been a more critical time to strengthen the lines of communication and collaboration with industry partners.
ECS, a leader in advanced technology, science, and digital transformation solutions, is pleased to announce our sponsorship of the 2023 AFCEA TechNet Augusta Conference and Expo, from August 14-17, at the Augusta Marriott at the Convention Center. Join us to network and discuss some of the most pressing issues of the day, including modernizing U.S. operational forces to meet emerging challenges now and in the future.
Add us to your conference schedule, including a visit to the ECS booth. Or, if not attending, connect with our team to learn about ECS' cybersecurity, AI/ML, and digital transformation solutions for the public sector!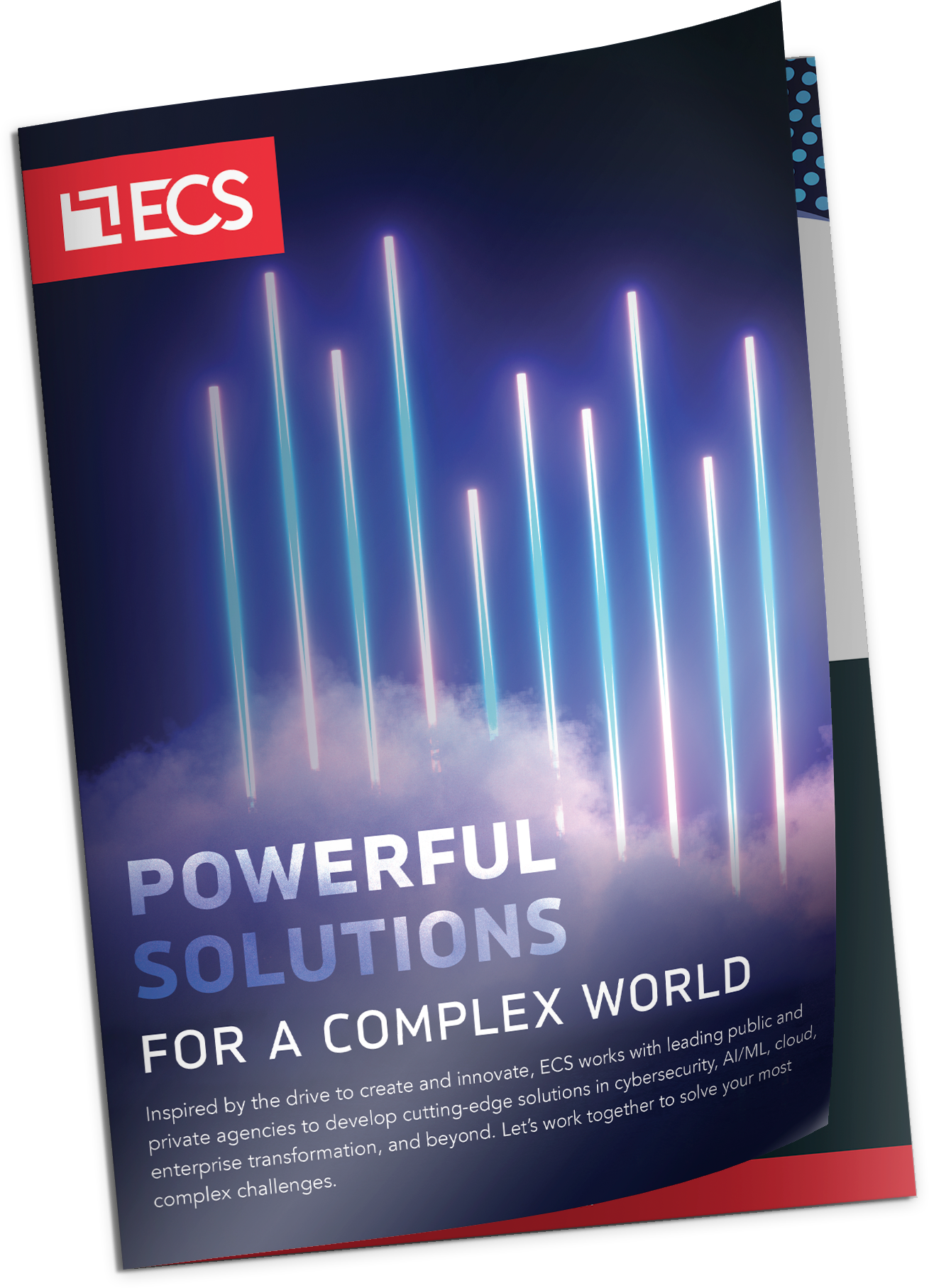 ECS' Digital Handouts Equip Organizations for Success.
About TechNet Augusta
TechNet Augusta 2023 gives participants the opportunity to examine and explore the intricacies of the cyber domain. With assistance from the U.S. Army Cyber Center of Excellence and industry experts, the conference is designed to open the lines of communication and facilitate networking, education, and problem solving. Leaders and operators also discuss procurement challenges the military, government, and industry face during a time of uncertain budgets and runaway technology advances.