Date
May 02 - 04 2023
Expired!
TechNet Cyber | 2023
ECS Joins the Conversation to Help Meet the
Cybersecurity Challenges of Tomorrow
As persistent cyber attacks threaten global political, economic, and security interests, what innovative ideas will you bring to the table to help build organizational resilience?
ECS, a leader in advanced technology, science, and digital transformation solutions, is pleased to announce our sponsorship of the 2023 AFCEA TechNet Cyber Baltimore Conference and Expo, from May 2-4, at the Baltimore Convention Center. Join us to discuss the issues, share ideas, and help the government meet emerging global security challenges and operate successfully in a digital environment!
Add us to your conference schedule, including a visit to the ECS booth. Or, if not attending, connect with our team to learn about ECS' cybersecurity, AI/ML, and digital transformation solutions for the public sector!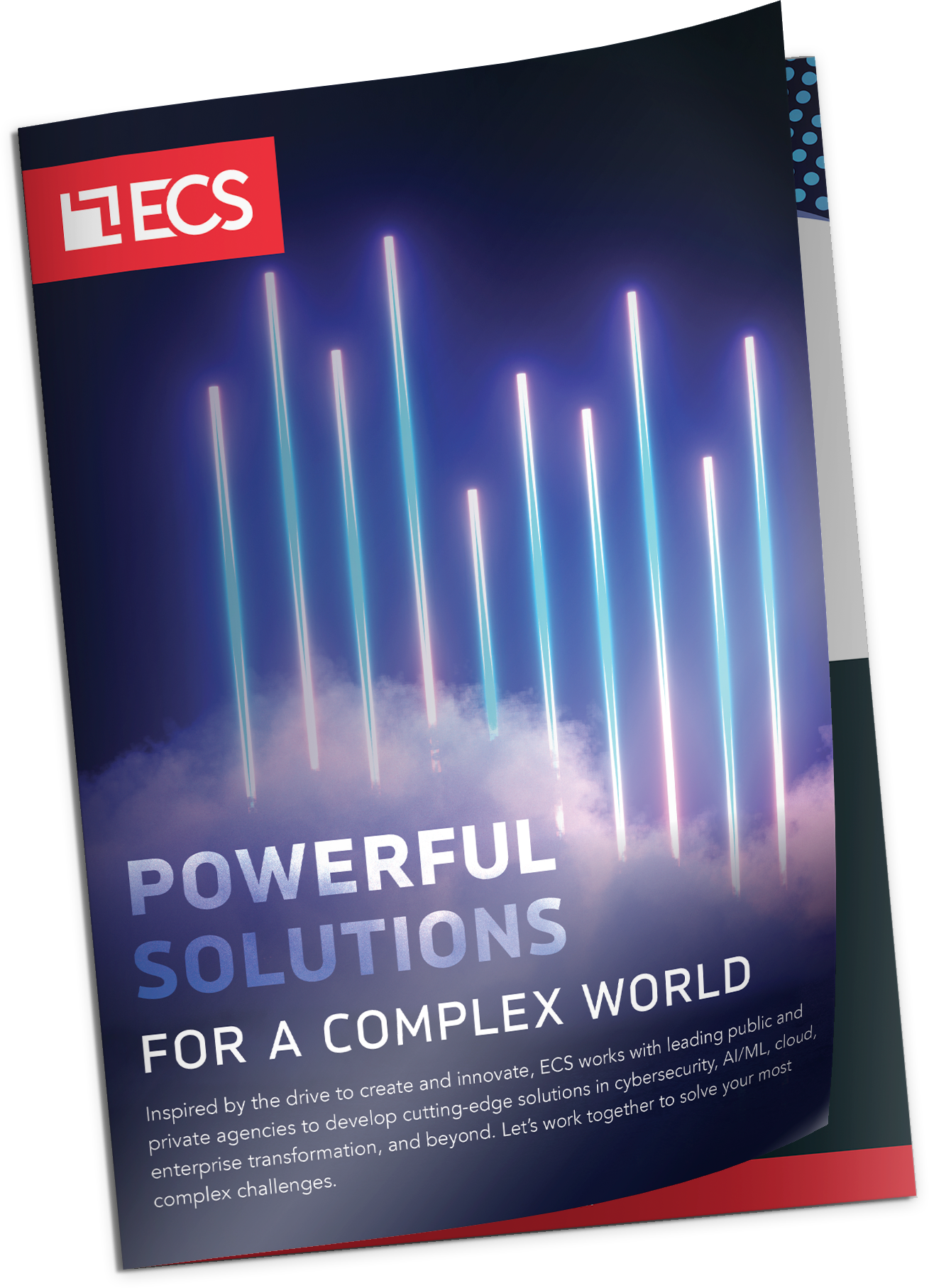 ECS' Digital Handouts Equip Organizations for Success.
About TechNet Cyber
The cyberspace battlefield has changed. No longer an arena where adversaries launch a single distributed denial of service attack, lob a virus, or infiltrate a network, it is now a state of persistent barrages and simultaneous campaigns. Attacks against high-value targets still occur, but they are accompanied by a torrent of continuous assaults on political, economic, and security interests.
Both offense and defense in this landscape requires a united front where no frontlines exist. A powerful cyber force built on a strong bond between government agencies and allied nations will be the only way to combat adversaries bent on not only destroying one country but also dominating all of cyberspace.